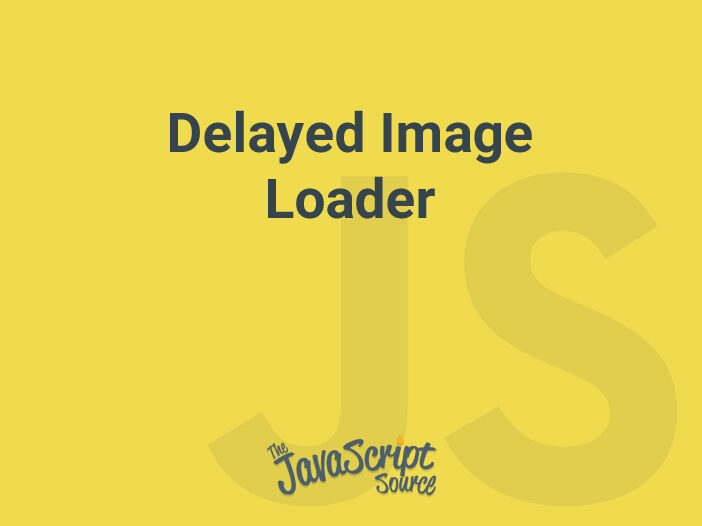 General
Use this Image Loader script to delay the loading of a particular image. It can be used to delay the loading of large images or banner advertisements. A smaller image is loaded first, which can be transparent or blank. After a designated amount of time the larger image will load in place of the smaller one.
Notes
Source Code
Paste this source code into the designated areas.
External file
Paste this code into an external JavaScript file named: delayedImageLoader.js
/* This script and many more are available free online at
The JavaScript Source!! http://javascriptsource.com
Created by: Sandeep Gangadharan | http://www.sivamdesign.com/scripts/ */
function runBanner() {
    // change the name of the image below
  document.getElementById('banner').src='large_img.gif';
}

  // change the number below to adjust the time the image takes to load
window.setTimeout("runBanner()", 5000);
Head
Paste this code into the HEAD section of your HTML document.
<script type="text/javascript" src="delayedImageLoader.js"></script>
Body
Paste this code into the BODY section of your HTML document
<img src="small_img.gif" border="0" id="banner">